School Meal Information
School meals for the academic year 2017-2018 are £2.10 per day. We ask that all parents pay via the School gateway App. Meals can be paid weekly, monthly or termly and any credit balance will be carried forward for your child.
PACKED LUNCHES:
In addition to a hot meal we are also offering a Packed Lunch option to all our children. There will be a choice of a ham or cheese roll and this will come in a bag with crudites, a piece of fruit, fruit juice and the bake of the day. Children will be able to sit with other children who are bringing in packed lunches from home and also sit outside when the weather is nice. The price is £2.10
Children will need to remember to ask their teacher for a School Packed Lunch with ham or cheese.
FREE SCHOOL MEAL INFORMATION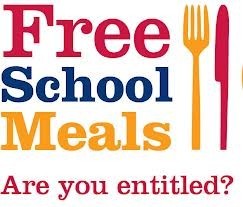 Children in Reception, Year 1 or Year 2 in a state funded school will be offered a free healthy school lunch. However if your household has a low income or is in receipt of benefits, you should still apply for free school meals so that we are able to claim Pupil Premium for your child.
Pupil Premium is extra money paid direct to schools for each child who is eligible for free school meals due to the household being on a low income. It is used to support your child's education by funding valuable support like extra tuition, additional teaching staff or after school activities.
It is very easy to apply on line - click here - for more information about the process.
SCHOOL MENU
Please click here to see our NEW ASPENS menu for the Autumn 2017
Letter to parents on 27 May regarding change to new provider.
Parent School Meal Survey - April 2017