Resource Base Provision
At Blackhorse Primary School we are proud of our Resource Base for pupils with Autism or Social Communication Difficulties. Currently we are the only provision for children of primary school age in this area of need within South Gloucestershire.
All pupils allocated a Resource Base place have a Statement of Special Educational Needs or an Education Health and Care Plan (ECHP) and are referred to us via the Local Authority. Our Resource Base has a capacity of 22 children.
Our commissioned role in the Resource Base is to facilitate inclusion for our pupils and enable them to be part of a thriving school community; whilst receiving specialist support, and our expectation is that by the time of the pupil's first annual review there must be some inclusion within the mainstream class taking place, for at least part of the week.
Each Resource Base pupil is on roll in a mainstream class and we work towards including pupils according to their needs and abilities. Wherever possible our pupils participate in the full life of the school during the school day and are invited to participate in trips, activities and experiences with their mainstream peers.
Our aim in the Resource Base is to create a calm, structured and happy environment in which the pupils feel safe and secure and can learn and develop both their academic skills alongside their social and emotional skills, supported by an experienced staff team.
Although Resource Base pupil's academic progress and attainment is important, a key focus is on teaching communication and social skills in context, as well as developing our pupil's emotional understanding.
Each child is an individual and we aim to equip them with specific strategies in order to deal with stressful situations. We work towards enabling them to understand and function in the world we live in to the best of their abilities and as independently as possible.
We recognise that autism is a life- long condition and we aim to support pupils to cope with and manage some of the challenges they face. It is our aim that this support further enables pupils to include in the mainstream classes.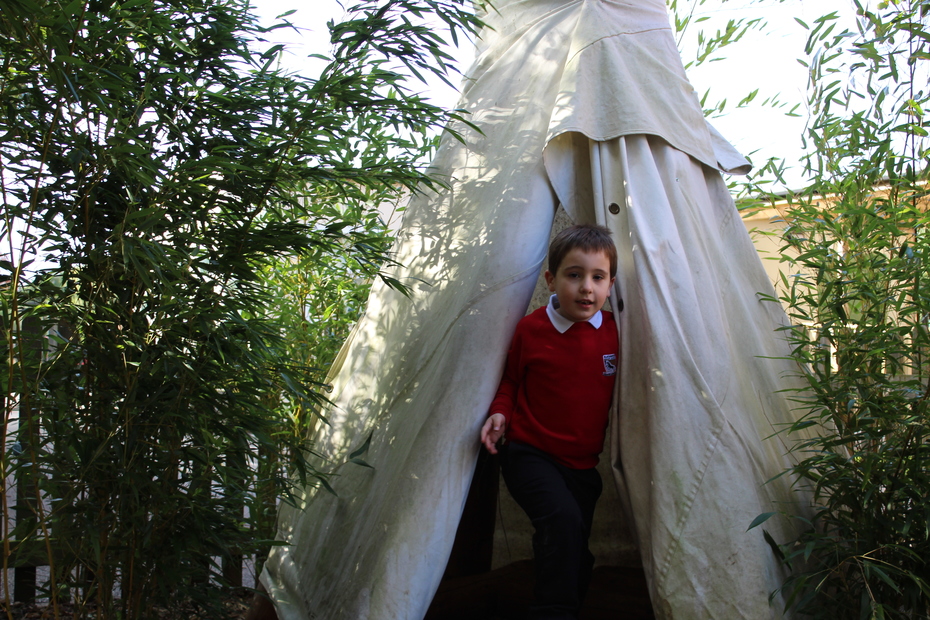 Means of Referral to the Resource Base
All pupils allocated a place in the Resource Base are referred to us via a Local Authority. Once a pupil's place has been agreed, after a period of consultation, you will receive a Statement of Special Educational Needs naming Blackhorse Resource Base as the named school and you will receive a letter allowing you to accept or decline the place offered.
Once you have accepted the place we will contact you to arrange to meet you and to visit your child in their current setting. At this time we will send you a 'Welcome Pack' with Parent information as well as a pack for your child to help prepare them for the move. Within this pack there are photographs of the Resource Base learning environment, teaching staff and Teaching Assistants.
Transition visits; a time for your child to become familiar with his or her new setting and staff will then be arranged.
For younger pupils we may also request to visit you at home. This visit supports the transition process and also provides an opportunity for your child to meet their teacher in a comfortable and familiar environment.
It is usual that the first visit to our Resource Base for your child will take place after school when there are fewer distractions or pupils present; enabling your child an opportunity to explore, without the added anxiety of other children. It also allows your child the opportunity to meet the staff on a one to one basis and for the staff to meet your child.
Subsequent visits are during the school day and are usually supported by familiar staff from your child's current setting. The number of visits will be decided upon based on individual needs.
Resource Base staff and environment
Our Resource Base team is led by Assistant Headteacher, Mrs Jacqueline Taylor and comprises of two classes, each with a full time teacher:
Cherry Class (EYFS and KS1), Miss Louise Reynolds & Sycamore Class (KS2 children), Miss Michelle Lynch.
We have nine teaching assistants working within the Resource base and inclusion.
There are 2 classrooms in Resource Base, each with breakout areas and we house a small ball pool. The Resource Base also has a separate playground area and room that we use for Occupational Therapy.